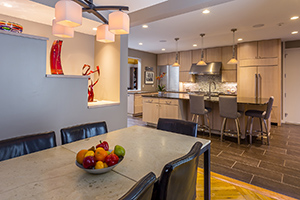 The kitchen is a gathering place, an entertainment room, and a place for inspiration. Your kitchen space should be comfortable, welcoming, efficient, and easy to maintain. That is why a kitchen design should reflect the homeowner's personality and also create a work zone that makes cooking, entertaining, and cleaning up a breeze.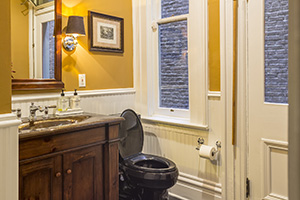 Bathroom remodeling can mean creating a master suite , elevating the " Pittsburgh toilet" to a full basement bathroom, or creating a powder room in an unused nook of the house. Adding a bathroom can often add significant value to your home and reduce stress in the rush to get ready every morning. Additional bathrooms are a return on your investment.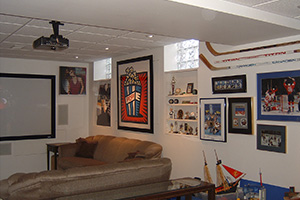 Basement remodeling can offer a homeowner a great deal of space that is often overlooked. Basement remodeling done correctly can change that dumping ground for "stuff" into a guest or in-law suite, an entertainment area for the children, a man cave, or a home office. The possibilities are endless. Space reconfiguration is a great way to add liveable space without the cost of an addition.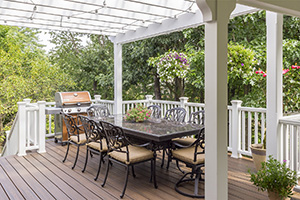 When looking for more space in your home, don't forget to look out your back door. Reconfiguring your backyard can add an large amount of entertaining space. A fireplace or fire pit can extend the seasonal uses of the living area for at least three seasons. Adding or updating a deck is an aesthetic upgrade that adds value. If the deck is off the ground, consider creating a space underneath for storing equipment and yard items.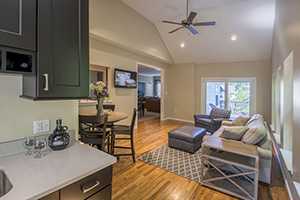 To add on or move? That is the question. Additions that blend seamlessly with the existing home are complex. They require a large number of decisions before the final scope, budget, and detailed construction plans can be completed. Our team of expert architects, designers, carpenters, and tradesmen will guide you through the design-build process step-by-step.
Do you love your neighborhood but not your house? Do you wonder what to do with the formal dining? Are the kids launched? Are you dreaming about a master suite with a walk-in closet? Is the kitchen worn? Do you need a bathroom and laundry on the first floor? Whole house remodeling is an excellent opportunity to reconfigure your space from attic to basement.