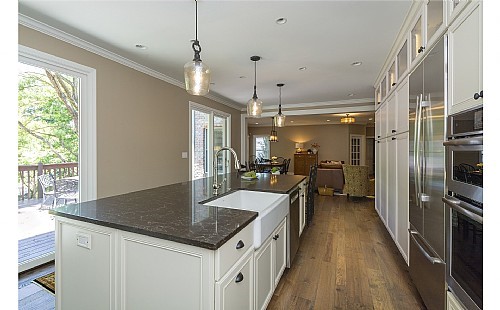 About four years ago I started to notice a trend. Millennials were gaining buying power and were becoming the dominant force in the consumer marketplace. As a general contractor we need to stay alert to market trends. I saw that the age of my typical client was dropping. I had to learn what they wanted and needed. Pittsburgh homes often have a conventional layout without a lot of modern design or open floor plans.
I started to notice a reoccurring theme during my sales calls. A millennial couple would have just purchased a traditional home. The house would be anywhere from 20 years old up to 100 years old. They would start pointing at walls and asking me if they could remove them. Often during the sales call, they would want to remove almost every wall. When we would get to the budget section, I would review with them the cost implications of the large amount of structural, mechanical, and cosmetic work that they would incur by removing all the walls. Usually, the cost would be significantly higher than their budget. Some customers would scrap their plans as it would not be a practical return on their investment for their neighborhood.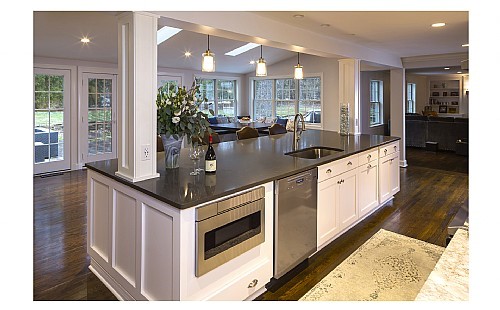 This drive that my customers had for an open floor plan was very familiar to me. In 1997, my wife and I purchased a traditional home in Mount Lebanon. We added an addition with an open floor plan. With three young children, we quickly realized that the open floor plan was great for entertaining but for the day-to-day the noise could be overwhelming. Within two years of moving in, we had taken a quarter of that space and converted it to a den with walls and a door. Finally, a sanctuary from the cacophony of the great room.
Let us now fast forward to the pandemic. The pandemic forced many trends to accelerate. One was the push back against the open floor plan. Our customers were realizing that they needed private space with good sound control. Suddenly people working from home with a completely open floor plan found that they could not function. Many of our customers ended up heading to the basement to work. Reconfigurations, basements, and additions are the solutions homeowners are looking at in the need for more space and privacy.
In conversations with our customers, many have indicated that they do not think they will ever head back to an office. The pandemic has forced much of our population to pivot abruptly and adapt immediately to change. The open floor plan is not dead, but our customers will seek to modify it to work with the new world that has been created by the pandemic.